2023-2024 BMES Awards Now Open for Submissions
Date posted
March 31, 2023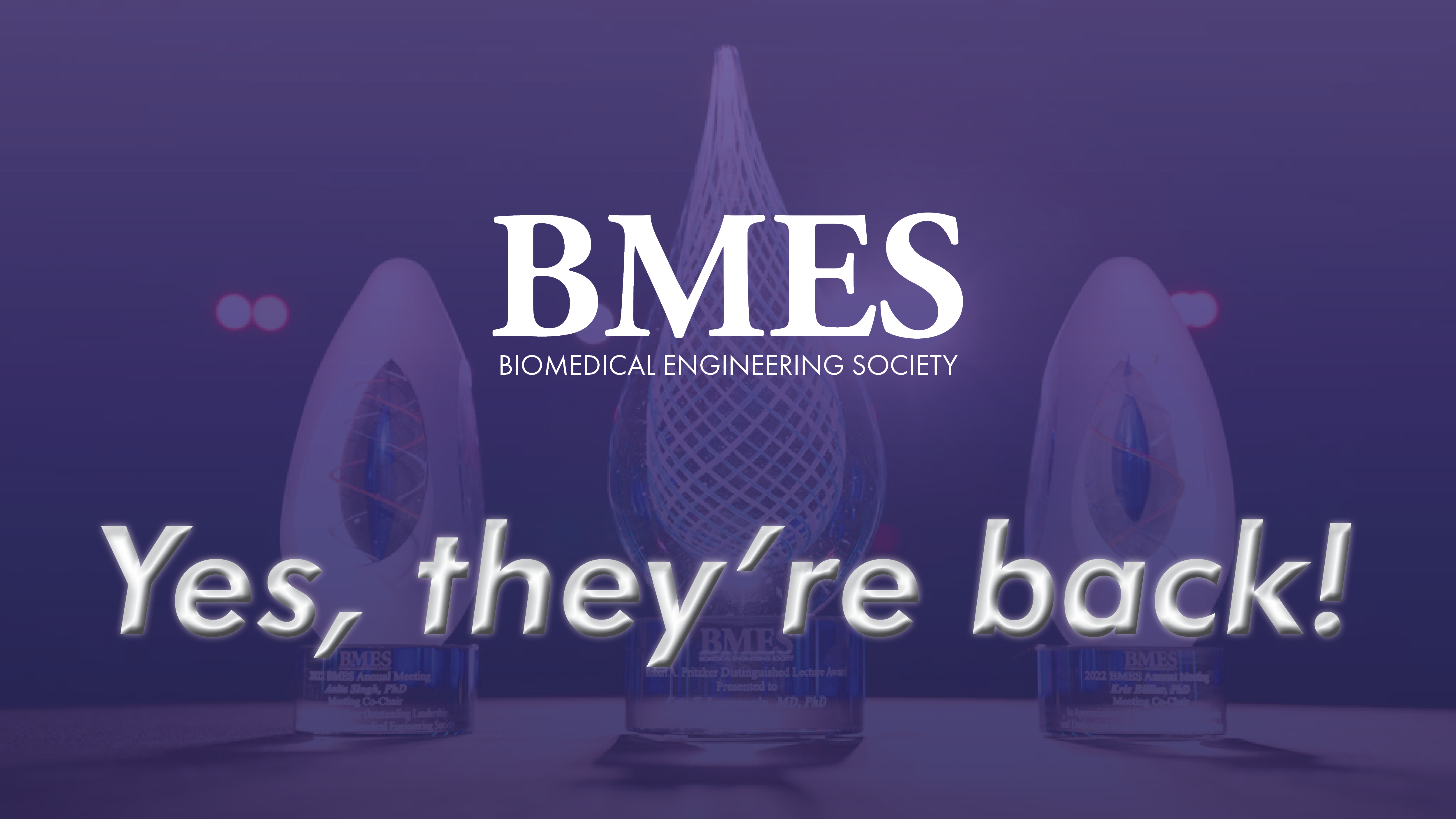 BMES AWARDS ARE OPEN!
We are pleased to announce that we are now accepting nominations for the 2023-2024 BMES Awards and the 2023 BMES Class of Fellows. This year, we are also introducing a NEW award, so make sure you find out if you or someone you know qualifies to receive this honor.


(NEW!)

Athanasiou Medal of Excellence in Translational Bioengineering

Robert A. Pritzker Distinguished Lecture Award

Diversity Lecture Award

Mid-Career Award

Rita Schaffer Young Investigator Award

BMES Grade of Fellow
BMES recognizes individuals for their outstanding achievements, impactful contributions, and service to the Society and the field of biomedical engineering. We encourage you to nominate yourself or someone you know who has made a significant impact in the field.
Nominations are open until Friday, June 30, 2023
Winners will be announced during the 2023 BMES Annual Meeting in Seattle, WA.
Submit your nomination today and help us celebrate the best and brightest in our community!
Learn more about each award and get started on your submission today