BMES 50th Anniversary

The Biomedical Engineering Society (BMES) marks 50 years of advancing human health and well-being using engineering and technology in 2018. Throughout the next months, BMES will recognize milestones in healthcare technology, its impact on education, its members and partners, and will look forward to advancing research and to new healthcare innovations. Members will be invited to participate in BMES CHALLENGES over the next months.
"As we celebrate 50 years of BMES leadership as the leading professional society for healthcare research, discovery and technology in the world, it allows us to reflect on the role that BMES has played in helping to shape our discipline. For 50 years, BMES has played a determining role in the education of biomedical engineers and promoted research and technology development. We look forward to the impact of our transforming discoveries in the next 50 years."
- Lori Setton, President
BMES MEMBERSHIP
Beginning with 269 Founding Members in 1968, BMES has grown significantly in 50 years. With more than 8,000 members, BMES is committed to continue supporting the biomedical engineering workforce for advanced education, research, and healthcare technology. Membership categories have evolved over the years representing the full spectrum of the BMES workforce and development. Student and early career member categories have been instigated in 1994, and more recently outreach and significant participation of the biomedical device and technology industry led to the establishment of the Corporate Membership category in 2014.
BMES LEADERSHIP 1968-2018
List of Presidents
List of Elected Positions
List of Committees
BMES AWARDS – HISTORY AND LISTS 1968-2018
Robert A. Pritzker Distinguished Lecture Award
BMES Mid-Career Award
Rita Schaffer Young Investigator Award
Diversity Lecture Award
Career Development Awards
BMES PUBLICATIONS – HISTORY AND LISTS 1968-2018
---
BMES 50th Anniversary Time Capsule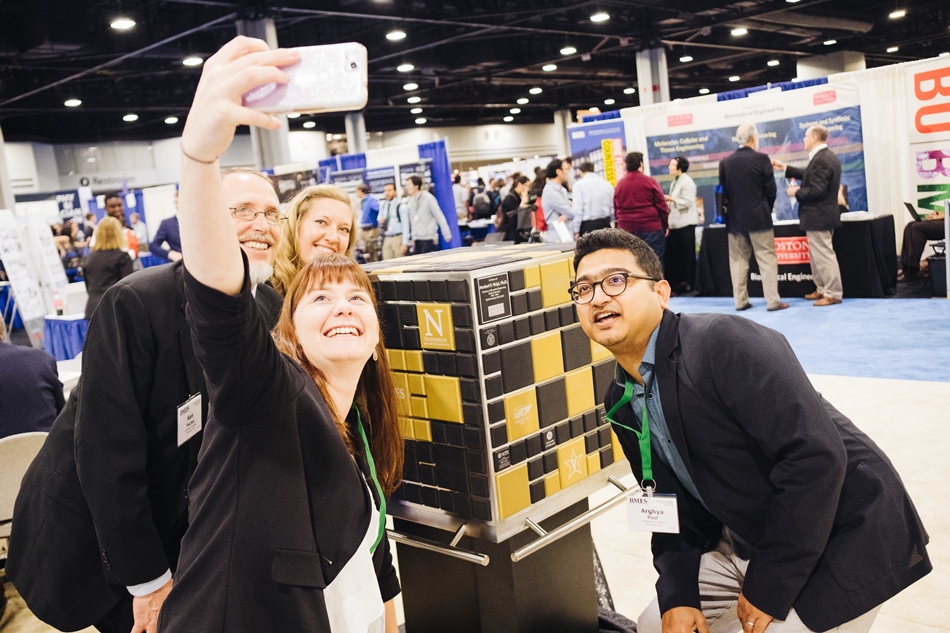 At the 2018 BMES Annual Meeting in Atlanta we will filled a time capsule with items that represent the state of Biomedical Engineering today. The time capsule was sealed and is being stored at BMES HQ. The time capsule will be opened in 2068, on the Society's 100th birthday.