Corporate Membership
BMES is the lead society and professional home for over 5,800 biomedical engineers and bioengineers. Our diverse domestic and international members are the collaborative link between medicine and engineering.
We are in search of corporate partners who are interested in facilitating the next generation of BME breakthroughs.
Corporate membership means:
Best practice and professional development seminars
Talent recruitment and interviewing
Access to local BMES industry networking groups
Special Interest Groups
Reduced registration rates to our Annual Meeting
And much more!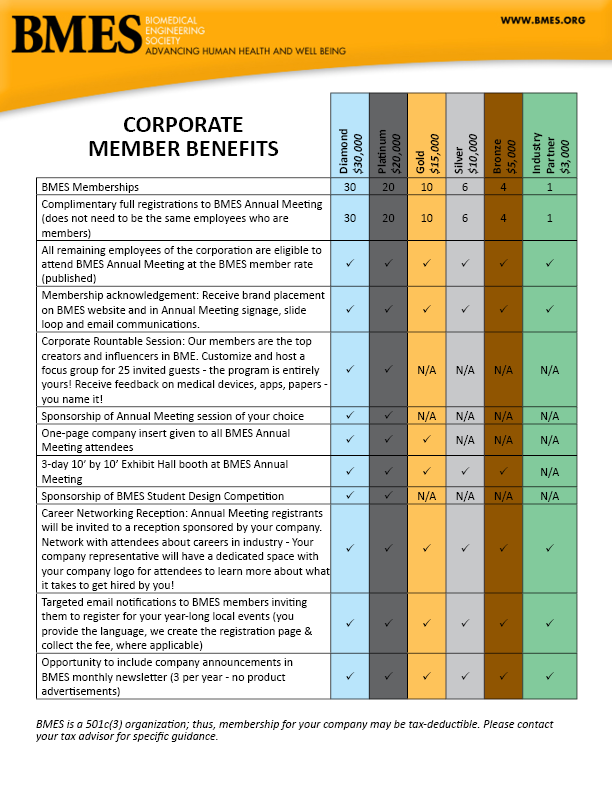 Personalized, custom packages are available. If you have any questions, contact membership@bmes.org.