Back to Events
2023 BMES CMBE Conference
Monday, January 2, 2023
to Friday, January 6, 2023
* Registration open until 1/6/23 at 12:00 AM ()
Event Details
"Cell State Transitions in Development, Disease, and Regeneration"
This year's theme is intended to disseminate and integrate new advances in mechanobiology, developmental biology, single-cell technologies, bioimaging, and synthetic biology, with the ultimate goal of engineering better biological systems to transform our understanding of the rule of life, as well as translating discoveries in ways that ultimately benefit human health. Recently, many new advances have been achieved in these areas, allowing us to develop integrative approaches in understanding cell state transitions in development, disease, and regeneration. Within this central theme, investigators from diverse fields will come together in one room to exchange ideas and brainstorm new integrative strategies for pushing this field forward.
Program Highlights
Cell state transitions and cell competition in the development and diseases
New technologies and approaches for probing and perturbing cell states
Developmental biomechanics
Developmental bioengineering
Links between biophysical and biochemical states
Transcriptional noise in regulating cell states
Conference Highlights
Shu Chien Achievement Award Presentation
Christopher Jacobs Award for Excellence in Leadership Presentation
Momentum Award Presentation
Rising Star Podium Sessions for Principal Investigators
Short Talks for Student/Fellow Abstracts
Poster Sessions for Latest Research
Mentoring Lunch
Lunch with Leaders
Registration Fees
Early Bird

9/19-11/18/2022 12 noon ET

Advance Registration

11/18 12:01 pm - 12/8/2022 12 noon ET

Onsite

12/8/2022 12:01 pm ET

Student Member
$325
$370
$475
Early Career Member
$385
$435
$585
Professional Member/Fellow
$605
$680
$855
Student Non-Member
$460
$460
$615
Non-Member
$860
$860
$960
Registration Cancellation Policy
In order for a refund to be processed, requests for registration or ticketed event cancellation must be received by membership@bmes.org in writing no later than December 21, 2022. Refund requests will not be honored after the deadline of December 21. Registrations purchased after December 21 are non-refundable. Phone cancellations are strictly prohibited, and cancellation requests sent via mail, fax, or emailed to any inbox other than membership@bmes.org will not be reviewed. All refunds are subject to a $50 cancellation fee. Attendee substitutions are not permitted, and meeting registrations cannot be transferred from one person to another. Membership dues payments are final and will not be refunded once processed. *Non-attending (no-show) registrants will not be refunded unless they are unable to make it to the 2023 BMES CMBE Conference due to extenuating circumstances (e.g., airline-initiated flight cancellations, illness from or diagnosis of COVID-19 during or right before the conference, medical emergencies and injuries sustained by the registrant or direct relative, natural disasters, court/jury duty summons, military personnel deployment, death of an immediate family member, etc.). These registrants must submit reasonable verification of their inability to attend via email to membership@bmes.org prior to the conference's conclusion on Saturday, January 7. Reasonable verification includes, but is not limited to, notice of flight cancellation provided by your airline, an injury report or physician's note issued by a licensed practitioner, copy of your official court/jury duty summons, military orders, obituary, etc. Failure to submit this documentation and correspondence by 5:00 p.m. ET on January 7, 2023, will result in 100% forfeiture of all registration fees paid, regardless of circumstances surrounding the absenteeism—no exceptions.
For full details, please visit: www.bmes.org/cmbe2023
For More Information: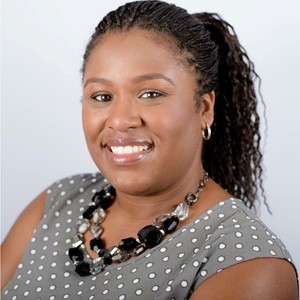 Chanel Ricks